Can You Add 12.5+ YEARS To Your Life In
72 Minutes A Week?
My name is Gary Nash. That's me, right now, 57 years old, in the picture on the right. And I'm here to tell you that it is, indeed, possible to...
... Stall the aging process, gain boundless energy and enjoy your life like you're still in your 30's...
Even if right now, you're out of shape and possibly have never exercised before in your life. Even better... if you do it in a specific way...
It does indeed take as little as 72 minutes per week.
You don't have to leave your home either for this. And yes, this approach has been scientifically proven to add 12.5 years - and possibly much more to your life. 12.5 years is just the average.
I'm going to show you exactly how in a minute. But first, here's what led me to writing this page. You see...
I almost died...
I was diagnosed with Hep-C in 2008 and went through an 11 month treatment which just about killed me in the end.
I tried not to quit... I tried to keep running and lifting. But 4 months into the treatment the fatigue just got to me. All I could do was just get out of bed and sit at my desk for 8 hours and then I would go home and sleep.
To top it off, I've also been diagnosed with heart disease...
Talk About A Wakeup Call!
Now, you might think that I was a lazy sob who never worked out before and got exactly what I deserved.
Quite the contrary. I have been an athlete for my entire adult life...
I Was A National Sit-Down Arm Wrestling Champion... Participated In Full Contact Kickboxing Tournaments At Age 46... Ran A Triathlon At Age 50... And Much More!
Me at the Colonial Beach Triathlon... going strong!
Thing is.. I'm not telling you this to brag.
Here's why this is important. First...
I want to make sure you understand that I'm not just some sleazeball online who has no idea about how hard it is to work out and get fit... and who has rehashed old (and harmful) information just to make a quick buck.
And second... no matter how hard you work, no matter how good you take care of yourself, life will come at you hard.
It didn't matter that I...
Was a high school wrestling champion - where I really learned about weight control
Was a water ski competitor (tried out for Cypress Gardens water ski show in the late 70's) (slalom course, trick ski and barefoot)
Was Virginia State Arm-wrestling champion 1979; Maryland State Arm-wrestling champion 1980; East Cost Arm-wrestling champion 1981; National sit-down Arm-wrestling champion 1982
Played racket-ball competitively for 4 years, B player (1985-1989)
When I was 44 in 2001 I decided to challenge myself in the 40 yard dash... My goal was to break the 5 second time and with 3 months of training I knocked .3 off my original time of 5.2 which was 4.9 in the 40. Not bad for my age group!
I got into Kick-boxing and trained for a year and then competed in full contact the next year... My idea was when my girls started dating I wanted to be capable to protect them if necessary from the juveniles of high school
In 2006 I began training for the Colonial Beach Triathlon that was in July in of 2007. This was something I wanted to do in my thirties however I had four small children and the training required was two demanding for someone with a construction business, 4 kids and a demanding wife...
It All Came Crumbling Down On Me...
When I was diagnosed with Hep C AND heart disease... long story short, I knew my days were numbered. So I began to reevaluate my life.
It became clear that the life I was leading was a dead end.
The stress that comes with a construction business... the physical endurance needed... plus financial constraints... had nearly put me in an early grave.
In 2012, on a cold November day I decided to close my 21 year old construction business. I had to. Then I set out to reinvent myself.
I Defied The Odds And Became Fit As A Butcher's Dog - Again...
Was it easy for me though?
Not at all. I had to completely rework my approach to nutrition and exercise, because, as I learned the hard way, our bodies change a lot after 50.
After I figured this out (it took me a while thanks to all the BS out there!)... I gained back my energy, my happiness, and my self-esteem.
To this day, I still run and lift 3 times a week... and I feel like a million bucks.
The biggest problem during this journey?
The misleading stuff... and filthy lies out there!
Most of the fitness stuff out there is created by 20-30 year old fitness jocks.
Who, naturally, have no F***ING! idea what it's like to be over 50.
Most of them mean well, of course... but sooner or later, if you try to do what they recommend and eat their fad diets, you're going to hurt yourself. Or worse.
The approaches they teach work for younger people... most of the time. And some of the advice (like fad diets they all like so much) it is dubious no matter what your age is.
Here's what's wrong with what they teach...
When you hit 50 or more (in fact, if you're out of shape, this is true in your 40's as well), you can't afford to put your body through the abuse of traditional strength training or traditional cardio.
Why?
Because your body has changed. Thanks to (probably) years of abuse through sedentary lifestyle and nutrition habits shoved down your throat by media, your bones are weak, your metabolism is slower... and so on and so on.
In a nutshell, torturing yourself at a treadmill or hitting the weights for 90 minutes is just too much of a stress to your aging body - unless you're already in top shape. And even then, there are things you simply must know.
Diets, shmiets...
Most diets you'll find are popular because of the proclaimed short term benefits... along with sophisticated marketing campaigns supported by celebrities.
Most folks want to believe there is a simple solution... and most diet gurus play into this knowing full well that most people are never going to get long term results.
By the way... there IS a solution... AND it is NOT a pill. It's pretty easy once you grasp it and I'm going to tell you all about it.
But first, I must warn you...
Don't Make My Mistake!
I'm sharing my story with you because I'm hoping you won't wait for an experience a LIFE ALTERING experience like mine to motivate you.
It's not fun. At our age, life tends to come at you hard... and fast.
If you're not prepared... if you've neglected your body... you stand very little chance to withstand the blows life will dish out as you get older. The outcome? You'll be either knocked out on your back, gasping for air... or worse.
And until now, there's not been much you could've done about it... unless you wanted to go to expensive nutritionists... and fitness coaches who know how aging bodies work.
Now, there's a better way. After hundreds of hours of research and experimenting, I believe I've found a way that will let anyone...
Gain almost boundless energy... slow down the aging process to the pace of an asthmatic snail... and enjoy life like you're still in your 30's!
Introducing...
ENDLESSLY FIT
Nutrition & Fitness for Those Over 50
Endlessly Fit: Nutrition & Fitness For Those Over 50 is THE result of months and months of painstaking research and experiments.
It will show you, step by step, how to eat right, lose weight and gain muscle & energy (while still enjoying tasty foods!) and exercise right to get amazing results - in as little as 72 minutes a week.
Here's what you can immediately look forward to when you open up your copy of Endlessly Fit...
Why your body has gained weight after your 30's... even though you haven't started eating more or moving less - and what to do about it
The common knowledge that "you lose muscle as you age, and muscle burns more calories than fat, therefore you gain fat" is not the one-size-fits-all answer to your fitness woes... find out what's REALLY going on by flipping to page 8!
Your ideal bodyweight according to this formula is ___________ (and how media has brainwashed generations with the wrong calculations!)
How to fix a simple chemical imbalance - this simple technique will knock you off your weight loss plateau and you'll start shedding pounds like trees shed leaves in autumn
How to unclog your metabolism and naturally restore your normal weight... and stay slim naturally by activating the production of a single, natural hormone... it has nothing to do with will or discipline!
Plus, why this will help you avoid arthritis, asthma, allergies, colitis... and even heart disease, cancer and obesity!
We're just getting started!
These revealing chapters would be worth the price of admission alone. I'm not only going to give you generic advice like most other guides... I'm also going to give you a complete nutrition plan that's super easy to tailor to your specific needs!
Check this out...
What to eat if you want to improve your focus and decrease the risk of Alzheimer's...
How to get the most out of every bite (and why it's incredibly important to your body as you age)
Why moderate amounts of fat are insanely healthy and a must-have in your diet - and the 3/3/3 rule to easily manage the right amount of fat in your diet (forget about low fat diets... these will just make you sick!)
Picking carbs smartly with a simple spot check... that doesn't require reading the small print about ingredients every single time
How to dine out and still lose weight...
The single change that I made that made me lose around 2lbs a week without starving myself
The incredibly useful app I use to plan my meals (and more importantly, *how* to use it the right way...)
Plus a lot more of instantly applicable, yummy diet advice!
Last But Not Least... The Endlessly Fit Exercise Regimen!
Fixing your diet is good... but the real results are going to come from exercise.
Not just any old exercise though. I've researched, tested and put together a specific training that gets results for people over 50... in a fraction of time.
Here are just some things you can look forward to...
How to keep your exercise sessions short, fresh, and challenging - and beyond all, ultra effective
Lifting the right way to avoid injury or worse
2 methods of flexibility training... and why you should never cut this even if the time is running out
How to maximize your fat loss and muscle growth by exploiting a simple body response to a specific exercise
C______t training for maximum calorie burn
How to incorporate HIIT in your training if you're 50+...
HIIT and HIIST programs for everyone from beginners to athletes
How to perform all of these exercises with very little equipment (in fact, you can get these 5 items on Amazon right now for almost pennies!)
Plus a smartphone app I use to perform my workouts without any guesswork... and much much more!
There you have it.
Endlessly Fit: Nutrition & Fitness for Those Over 50 is something I worked really hard on to make sure I create something that counts... something that helps people to achieve their fitness goals and to live longer, happier lives.
I really believe that this meaty, to the point fitness companion... that, by the way, clocks in at 83 pages, almost 19,000 words, plus charts and more goodies... is capable of changing your life.
I'm not even going to charge an arm and a leg for this...
The amount of value you're getting is insane. I've studied scientific papers for hundreds and thousands of hours... and I've tested and double checked everything.
So it would be pretty easy to throw in some bonus like 30 minute consult on Skype, and charge $999.95 for this.
However, I'm not going to do that.
The time is of the essence and I want you to get in on this immediately... because it's time to act. Or it's gonna be too late.
Get Instant Access Right Now For Just $49.95 $29.95 Until
September 18th at 11:59 PM Pacific
(Los Angeles Time)!
Are you in?
The decision is simple...
Let me be blunt here. At our age... we can't afford to screw around.
If you haven't exercised before in your life... the time to start is now.
If you've been slacking lately... it's time to pick things back up.
If you do nothing... you're on thin ice. Expensive medical bills, diseases, decreased focus, no sex drive... I don't have to tell you all of this, because I have a feeling that you get it.
Finally, you can do something about it... no matter where you are right now and what shape you're in. All you have to do is say yes to this offer now, and you'll be on your way to longer, happier, more fulfilled life.
There's no risk!
The best part is... you have nothing to lose and everything to gain when you grab Endlessly Fit.
You're completely backed by my 30 day no questions asked money back guarantee. It's easy as pie: download Endlessly Fit now, and check it out. In fact... take up to 30 days if you want. If at any point, you feel you're not getting 10x your money's worth... just hit me up for a quick no hassle, no questions asked guarantee!
It's that simple!
Yes, I'm In!
Secure Order Form
YES! I understand that I'm getting a complete exercise and nutrition plan that's tailored to people my age and has been proven to be easy to follow and effective!
YES! I'm completely covered by an ironclad 30 day money back guarantee!
Warning: This Offer Expires In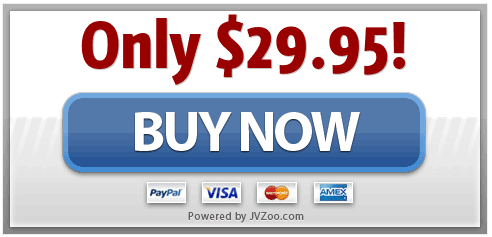 Check out through 100% secure servers
Sincerely,
Gary Nash
P.S. Add years to your life, prevent health issues, look & feel like you're at least 10 years younger, have the sex drive of a 30 year old... these are just a couple of benefits you'll experience shortly after you start applying my simple methods. Grab Endlessly Fit now - it's risk free!